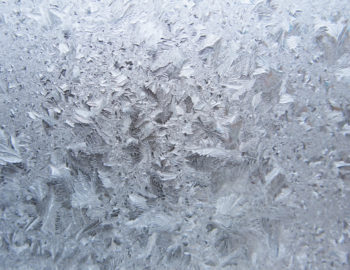 Are you considering hiring a snow removal service for the upcoming winter season? Thinking you have lots of time to check that pesky task off your to-do list? After all, it's only the beginning of October and raking leaves is on your mind. The truth is, the earlier you secure your snow removal service, the better…most professional snow removal companies are in high demand. The best of the best market and sell their services year-round. Wait too long to make the decision and you may end up missing out, as availability tends to fill up quickly. Last year, for instance, we were booked up by the end of October.
Planning for and committing to a snow removal service early is the way to go to ensure top-notch service that is there when you need them most. Here are some things to consider during your search:
Do Your Research

Start out by asking family, friends and neighbors for recommendations. You want to make sure the company you hire is reliable and has a record of providing excellent customer service. Compile a list of a few stand-out options.

Get an Estimate

A face-to-face meeting for an onsite evaluation of your property will ensure you understand exactly what the service entails. Be upfront about your needs and expectations. The more you share, the better your experience will be. Do you just want the driveway plowed, or do you need the sidewalks, porch and patio cleared as well? Costs will depend greatly on the specifics you provide and the size and scope of the job. Keep in mind that although tempting, the lowest estimate may not be the best. You want quality and reliability as well as value.

Pro Tip: Don't have time in your calendar to for a face-to-face? With a few questions and the use of our state of the art GIS mapping software, we can provide a residential estimate without a meeting, if that's your preference!

Discuss the Details

Ask questions—lots of questions. Does the company you're considering for hire carry liability insurance and can they provide proof? Do they have worker's compensation insurance? How often will they come to clear the snow? Do they dispatch someone automatically when it snows a specific amount or do you need to contact them? Will they come more than once in a day if snow continues to fall all day? What is the typical response time? What kind of equipment will they use?

Get it in Writing

Make sure the contract is clear regarding the services being provided and the costs associated with them. Will you be billed each time they come out, on a monthly or seasonal basis? Are there any additional fees for unusual circumstances such as very deep snow, or de-icing? How do they handle property damage?  What if you need to terminate the contract for some reason? What will be the best way to communicate with them if questions or concerns come up during the season? Be sure to read the contract thoroughly and understand what you're committing to before signing.

Know Their Plan

Your service should have a detailed plan for all kinds of snow and ice happenings. A great snow removal service will keep you informed and updated. A couple of things to look for? They send text or e-mail alerts and monitor weather 24/7. Heavy snow, blizzard or an ice storm—they've got you covered with a plan in place and equipment ready to go to keep you in the clear.
Although it may take some time to research and ultimately choose a snow removal service, it will be time well spent. Plan early to ensure you get the snow removal service that best fits your needs. Getting started now before the snow starts to fly will ensure you will not (literally) be left out in the cold!
You can always depend on Naylor Landscape Management's fully trained staff for efficient and timely snow removal in the Kalamazoo area. All winter long, we're on the job 24/7 monitoring meteorological data and standing by with the necessary equipment and manpower to handle anything that falls. Due to its high demand, our snow removal services are first reserved for full-service maintenance clients. Not a full-service client yet? Give us a call and we'll talk through how we can make that happen!  Contact us to request a quote today!