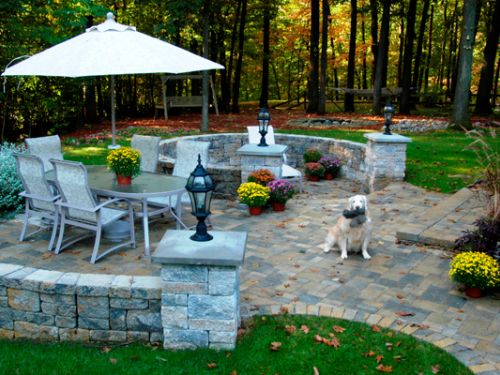 The client wanted an area in their back yard that was accessible from their home, had enough space for outdoor dining and a place to put their future hot tub.
The solution was to add a bi-level patio off of the back of their home. We added a step from their back door onto the patio. The patio is large enough to seat six to eight people comfortably.
Free-standing walls double as a seat for informal entertainment and provide an "outdoor room" feeling. Lights on the columns allow for nighttime enjoyment of the space.
Sinking the hot tub area below the dining area creates additional privacy.