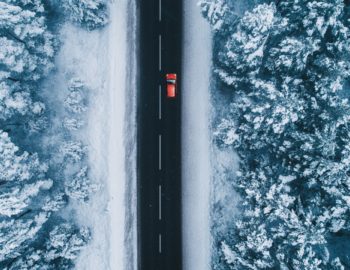 We are officially seeing snow in next week's weather forecast. Tis the season of relentless snow, freezing temperatures, and vehicles in ditches all along the highway. Michigan winters are something that folks from other states will never understand. If this is your first winter in Michigan, they are no joke. Here are a few ideas to prepare for winter weather that will make you Merry and Bright!
Prep Plants
This includes frost protection and mulching to help keep plants happy and comfortable during their winter nap. Fall is also a key pruning time for many perennials and trees, so get out there on the next few clear crisp days to get all yard debris cleaned up, shredded, or burned so it doesn't damage your efforts or yield unwanted weeds and muckiness.
Insulate Pipes & Spigots
This tip is especially important in older homes and areas prone to power outages. Keeping pipes from freezing is very essential. Take the time now to inspect your pipes for minor leaks or other weaknesses to take care of them while they are cheap and easy to repair. Instead of waiting for a storm to send you the notice. Unhook hoses outside and put one of those nifty little covers on them.
Prep your Vehicle
Get snow tires! Don't wait until it's snowing before doing something about old tires. Update your car emergency kit by adding a coat, extra socks, hand/foot warmers, blankets, winter hats and gloves, and long sleeve shirts to your trunk for the winter season will keep a disaster situation from turning into an even bigger disaster due to the extremely cold conditions. Throw in some supplies to help you get out if you're stuck: a small shovel and a bag of gravel/sand can help you get out of a tight space. Final tip: make sure your snow brush/ice scraper is ready and in your car!!
Get Chimneys & Furnaces Cleaned & Review Heater Safety
Chimneys, furnaces, heaters in your home, Christmas trees are all used during colder months and we often forget that these things increase risk for house fires. Teach your kids how to respect space heaters, and give that chimney and furnace a little TLC so they don't break or fail this season!
We would be glad to answer any questions you may have regarding your winter needs! Call us for more information 269.375.0084!