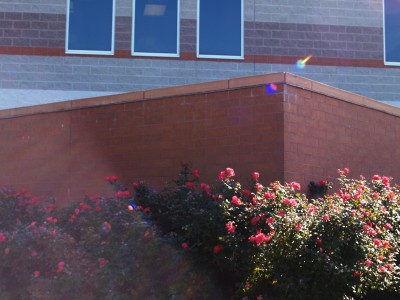 You know what they say about first impressions, right? You only get one! In today's digital age, many companies focus on what the web says about them—whether its their actual website, social media channels or news sources. So much attention goes to digital platforms that we sometimes forget that the curb appeal of a physical location is still important! On top of that, many people think that the first PHYSICAL impression of their business happens after the customer steps in the door. Not exactly! Your current and future customers get their first impression when driving by your building or into your parking lot. Curb appeal is being added to the list (website, phone call, advertising) of ways to make a first impression.
Have no fear, we've done the research, found solutions and have the answers to how you can improve. Take a look at our top 5 things to consider, then ask yourself…what impression does your company's curb appeal leave?
Enjoy!
Signage: It's one of the simplest, basic ways to ensure your business isn't overlooked. Your signage is the first way your location physically communicates with your customers. Make sure it's clean, visible and tells passers-by what you do or sell. Be sure you coordinate the same message with all exterior signage—from the road, the parking lot and any on the building or front door.
Scrub and Sweep: Keep your building, signage, lawn, trees, flowers, parking lot, sidewalks, parking signs, lot stripes—cleaned up and looking the BEST they can. Make sure there's no dirt on your signage, grass clippings on your sidewalk and for everyone's safety, be sure you have a plan for taking care of ice and snow.
Add Plants: Greenery isn't only good for you in a salad—it's great for showcasing your business too! From trees to shrubs, flowers to ground cover, these are simple ways to make sure your first impression is a good one.
Keep the Clutter Down: Whether at home or at work, one of the most overlooked parts of curb appeal is—CLUTTER! Although the picture frames, awards and tchotchkes on the window sill of your office look nice from the inside, it probably looks like clutter from the outside. Rearrange your offices so there's plenty of counter space to display those pieces away from the windowsill.
Dress Up Your Front Door: This is one part of your building that almost everyone touches—employees, customers, even you! Make sure it's a good reflection of the quality products and services you provide. Pay attention to the age of the door…does it look old? Run-down? Is paint chipping? If you're not able to clean it up, consider getting a new door. The clutter rule from #4 applies to your door too—be sure you keep stickers and non-company signage to a minimum. You'll want the loudest, clearest message to be part of setting a great first impression.
Where to Go
Need help figuring out how to make all of it happen? Don't worry, landscaping, landscape design, leaf removal and snow removal is the kind of thing we're passionate about (and happen to be really good at)! Whether it's an install or general maintenance, we're you're go-to lawn care, landscape and holiday décor company. To get started, shoot us an email—we'd love to meet with you!
Now THIS is what we call curb appeal: