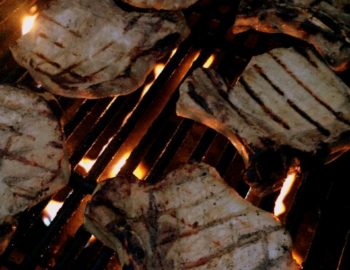 You probably don't know that our founder, Barney Naylor has quite a knack for grilling. Rumor has it that many of the best kept recipe secrets in the world can be found on his BBQ. Our monthly feature on the #NaylorBlog isn't just for the grill-savvy chef but also for those who are just starting out!
Cider-Brined Pork Chops
Brine:
2-3 large bay leaves
1/3 C. kosher salt
6 cloves garlic, smashed
1 T. whole black peppercorns
½ t. red pepper flakes (optional)
2 T. dried sage
1 T. dried thyme
1 C. chopped fresh parsley
1 QT. apple cider
Other ingredients:
4 to 6 C. ice cubes
6 to 8 center loin pork chops
Place first 8 ingredients in a medium-large pot and bring to a boil. Boil for 10 minutes and take off heat. Let brine mixture steep and cool for 20 minutes. Pour cooled brine through a strainer to remove all large pieces. Discard pieces. Place strained brine back into the original pot and add ice cubes to cool.
Place pork chops in heavy duty gallon re-sealable plastic bag. You may need more than one bag if your pork chops are large or you're feeding a crowd. Pour cooled brine over chops. Remove all air pockets from bag and seal. Add more cider or water to brine if you don't have enough liquid to cover chops. Place sealed bag in the refrigerator. Let chops brine in the refrigerator for at least 6 hours, preferably overnight.
When you are ready to cook, remove pork chops from brine and let drain. Preheat grill to medium-high heat and cook chops for 8-10 minutes per side (1" thick) or until internal temperature reaches 160 degrees.
Serve with scalloped potatoes and fresh steamed veggie.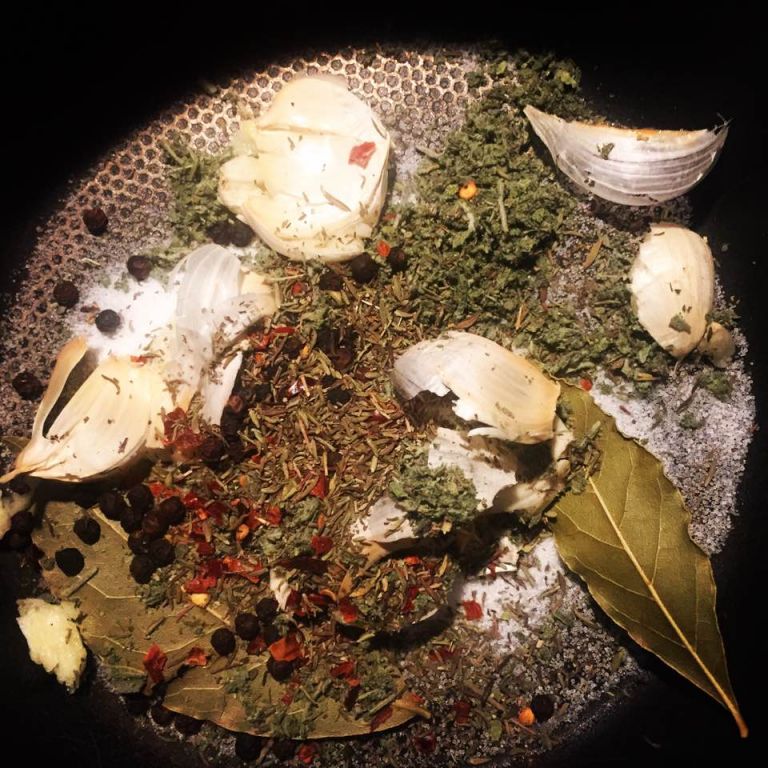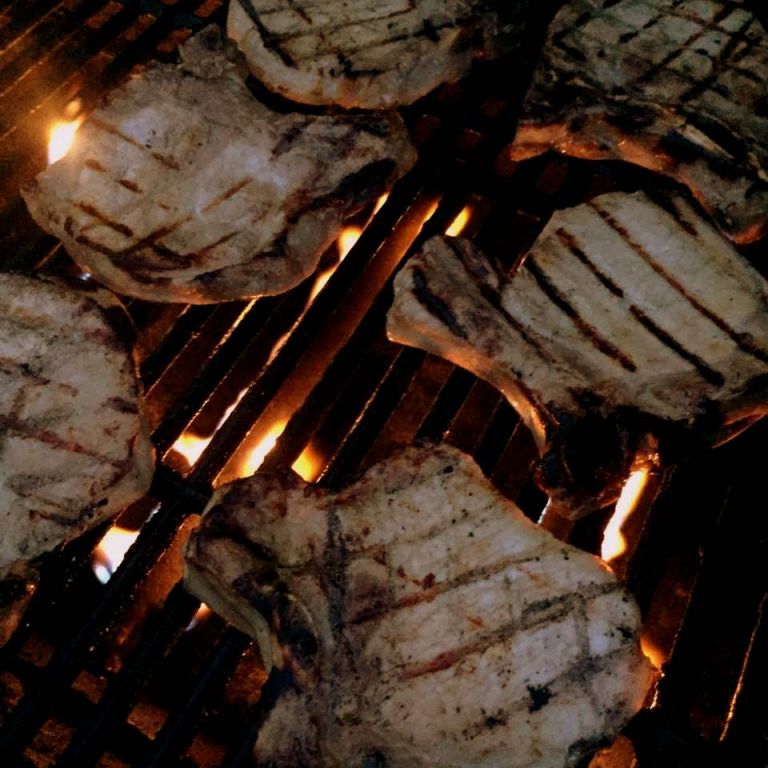 ---
About Barney
Barney Naylor is the Founder and President of Naylor Landscape Management, Inc. He started the business in 1982 while attending Western Michigan University. After earning a Bachelor's Degree in biology, he decided to make the green industry a permanent career.
Barney is a Michigan Licensed Pesticide Applicator and Certified Trainer and a Certified Green Industry Professional (CGIP). Barney is actively involved with the Homebuilders Association of Greater Kalamazoo, Kalamazoo Valley Chapter of Trout Unlimited and Southwest Michigan Landscape Association (SWMLA) & National Association of Landscape Professionals (NALP). 
He is an avid fly-fisherman and enjoys gardening, hiking, camping, biking, cooking and traveling. Barney lives in Kalamazoo with his wife, Judy.