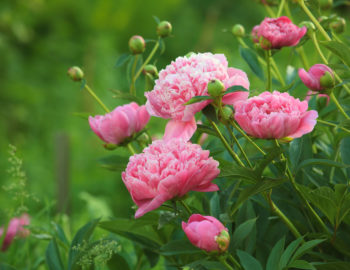 The hottest days of summer can make your flowers fade and your plants fizzle. Have no fear, we've rounded up a dozen varieties that can take the heat and look great doing it.
1. Agapanthus
Known as "Lily of the Nile," these blue, sometimes white, long-stemmed lilies thrive in full sun and with regular watering. They can withstand heat, drought and are perfect for borders, like a driveway or a fence. These low-maintenance plants feature evergreen foliage and strong stems bearing beautiful large globes of trumpet-shaped flowers that bloom summer through fall.
2. Black-Eyed Susan
These perky yellow wildflowers add a ray of sunshine to your garden. They grow all summer long, are heat and drought tolerant and require little care. Black-eyed susans grow in a variety of soils and prefer full sun to light shade. Deadheading the spent blooms will encourage more blooms and a sturdier plant. They also attract birds, bees, butterflies and other pollinators. Playing well with others, these beauties are perfect for containers and make great cut flowers.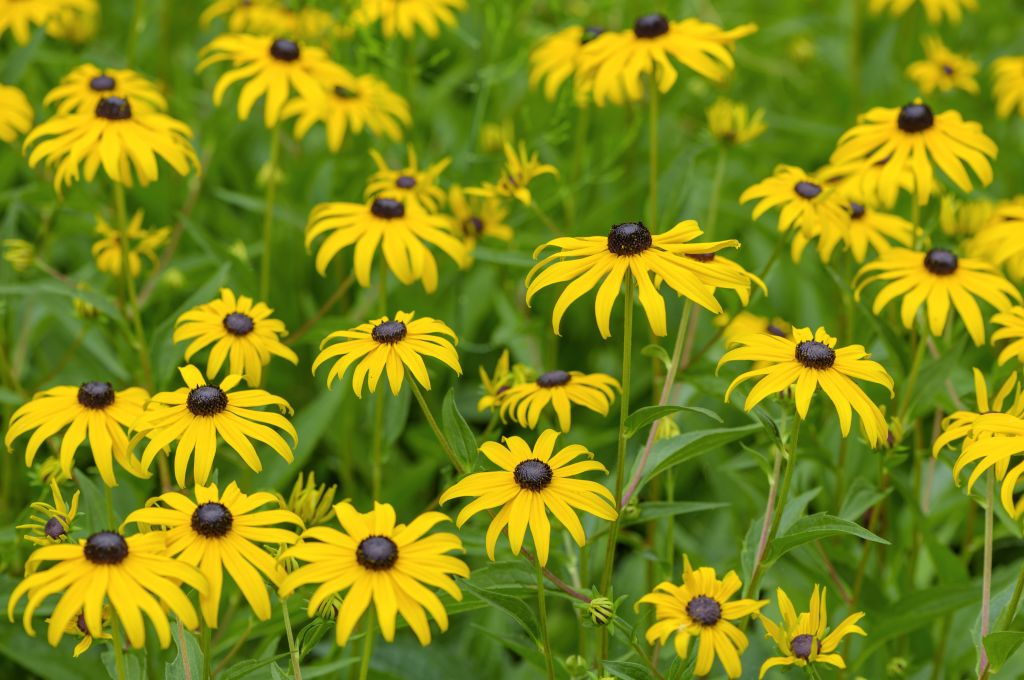 3. Dusty Miller
The silver gray foliage and lacy texture of Dusty Miller makes it a favorite for borders and containers, providing an attractive companion for your most colorful blooms. It is adaptable to most soils, is drought and frost-resistant and requires minimal care. This one is a great addition to your garden, maintaining its beauty the entire growing season.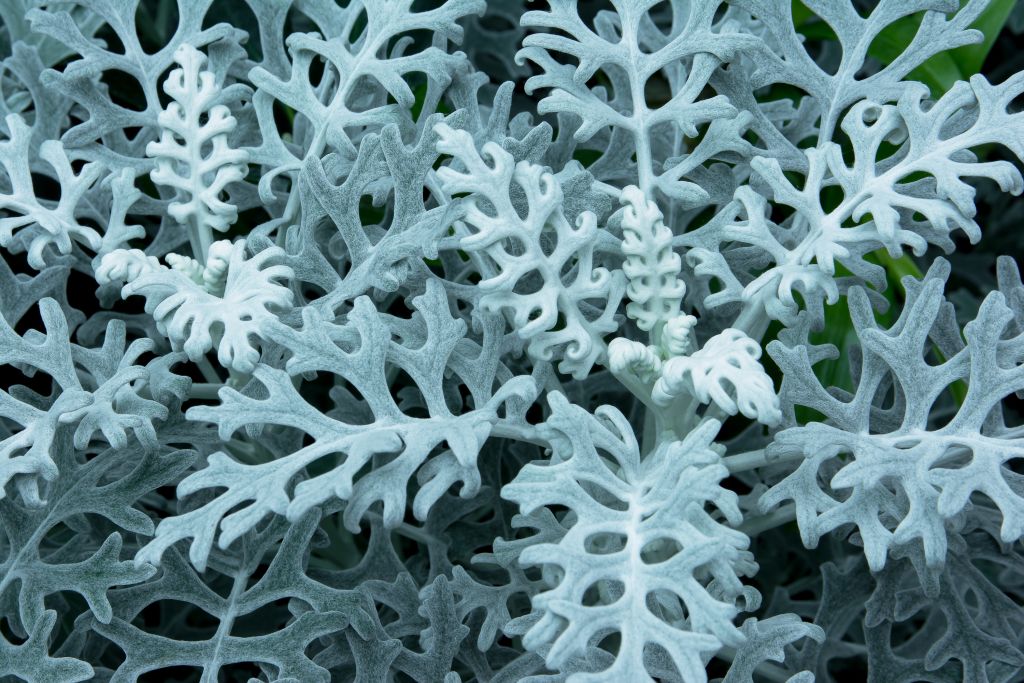 4. Gerbera Daisy
Gerbera daisies are so perfect you may need to take a second look to make sure they are real. This cheerful flower produces large, colorful blooms on thick, sturdy stems. They are a favorite for cut flowers, as they can last a week or more in a vase and are easily the most popular flower in the U.S. As with roses, their colors are said to represent different emotions. They thrive in full sun, but can benefit from afternoon shade when temperatures are at their highest. Water daily, fertilize monthly and remove blooms as soon as they wilt, cutting down to the next stem, bud or leaf to encourage new flowers.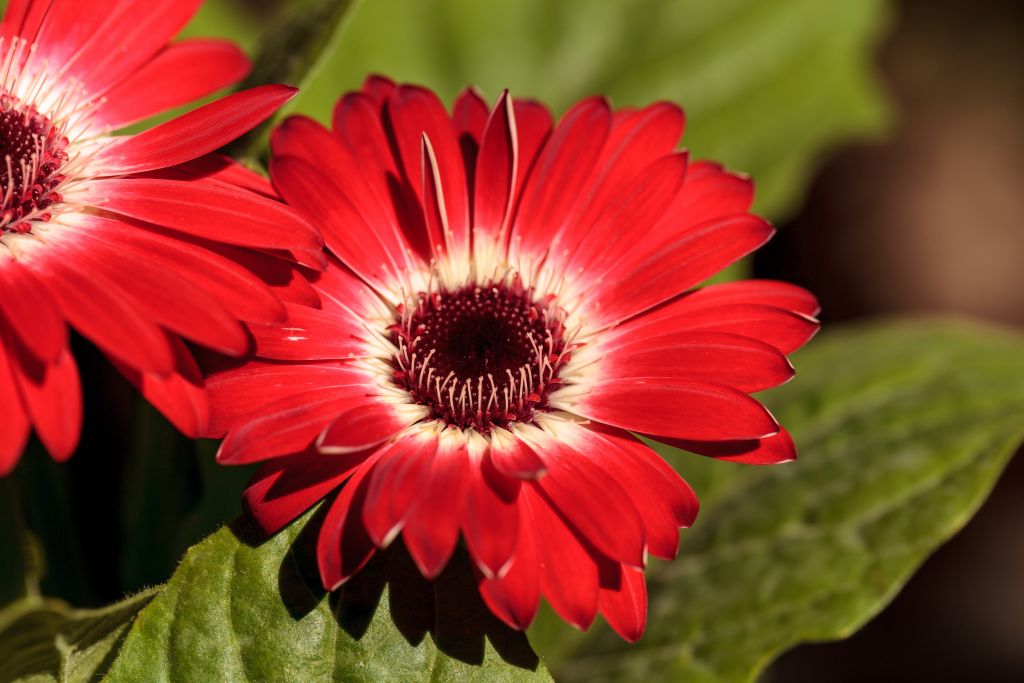 5. Hibiscus
Known for their large, showy blooms, hibiscus will add a bit of tropical flavor to your garden. To enjoy all year round, buy or plant one in a container and move it around to its ideal location as the season dictates. Hibiscus loves warm, humid conditions and at least six hours of sunlight. Water daily and use a high potassium fertilizer in the summer for maximum blooms. In cooler temps, water only when the soil is dry. Known to bloom for years, this one provides maximum impact with little maintenance.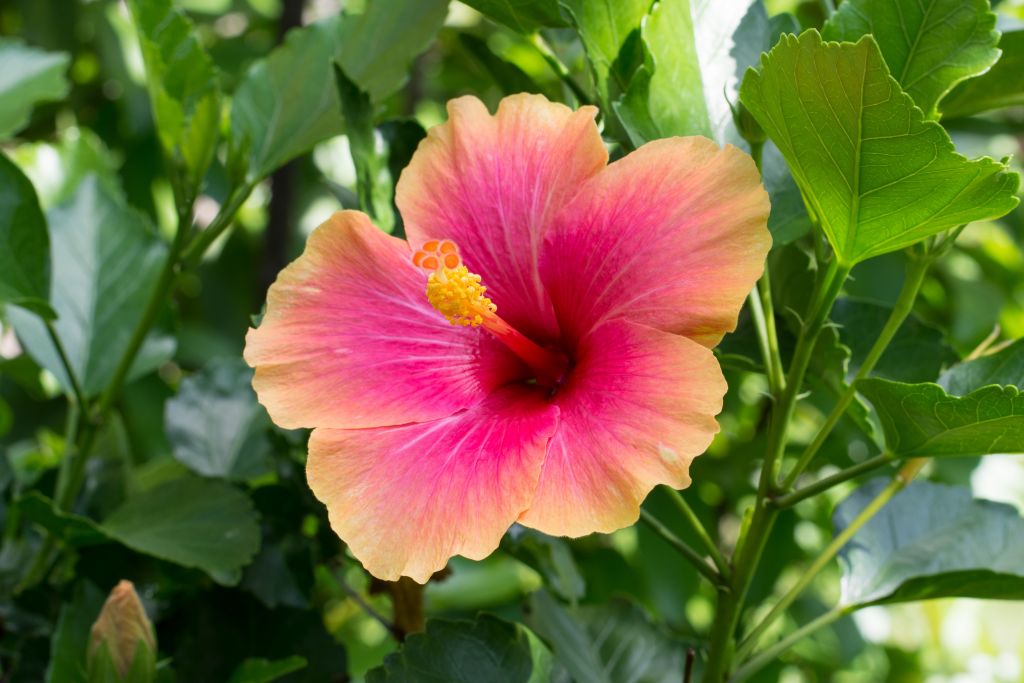 6. Lantana
This flowering annual grows from one to six feet tall and is available in a rainbow of hues, some sporting beautiful multi-colored blooms. They are low-maintenance, love sun and flower all season long. These annuals are drought tolerant and will perform in a wide variety of site conditions. They are best utilized as edging, in a border, containers or hanging baskets. They attract butterflies and hummingbirds. To create a stunning display of color, plant with sweet potato vine as the colors of the lantana blooms blend well with the bright lime green foliage of the vine.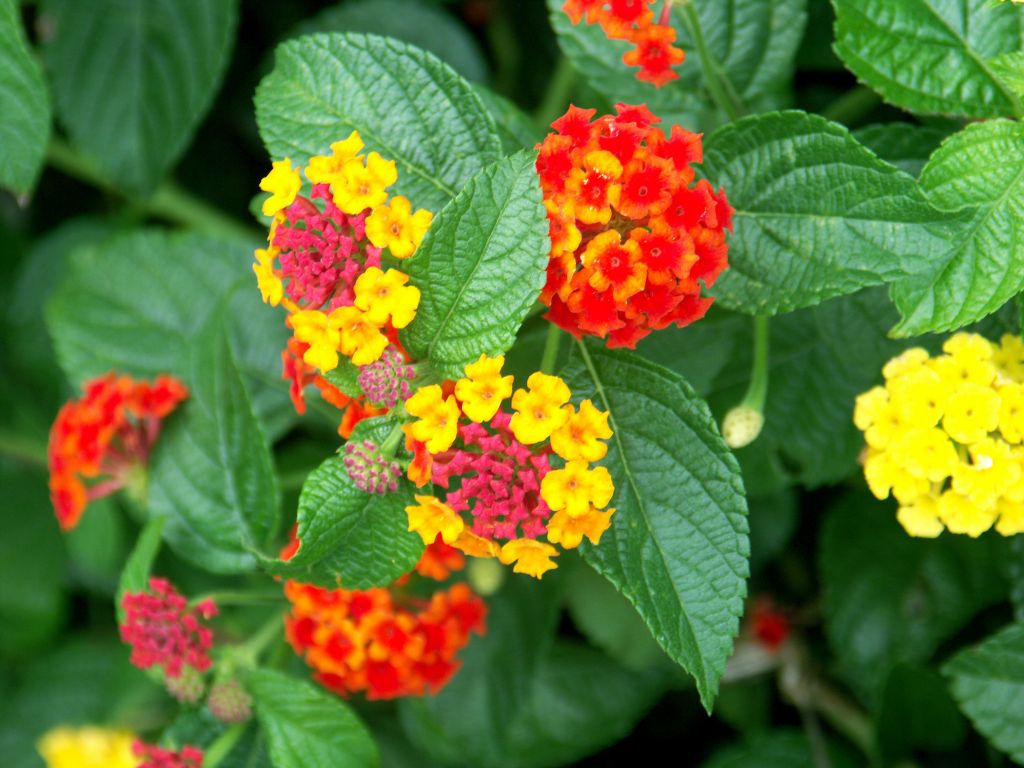 7. Liatris
Seeking an easy–to–grow, virtually care–free plant? Look no further than Liatris! These versatile prairie wildflowers will grow anywhere from containers to beds to borders. The plants emerge from mounds of narrow, grass-like leaves and grow fuzzy, thistle-like blooms reaching one to five feet in height. While usually purple, rose-colored and white varieties are available as well. These hardy plants grow in full sun but can thrive in shade, tolerate drought and are fairly tolerant of cold. They make excellent cut flowers, attract butterflies and are pest resistant. The foliage remains green throughout the growing season and turns to a rich bronze hue in the fall.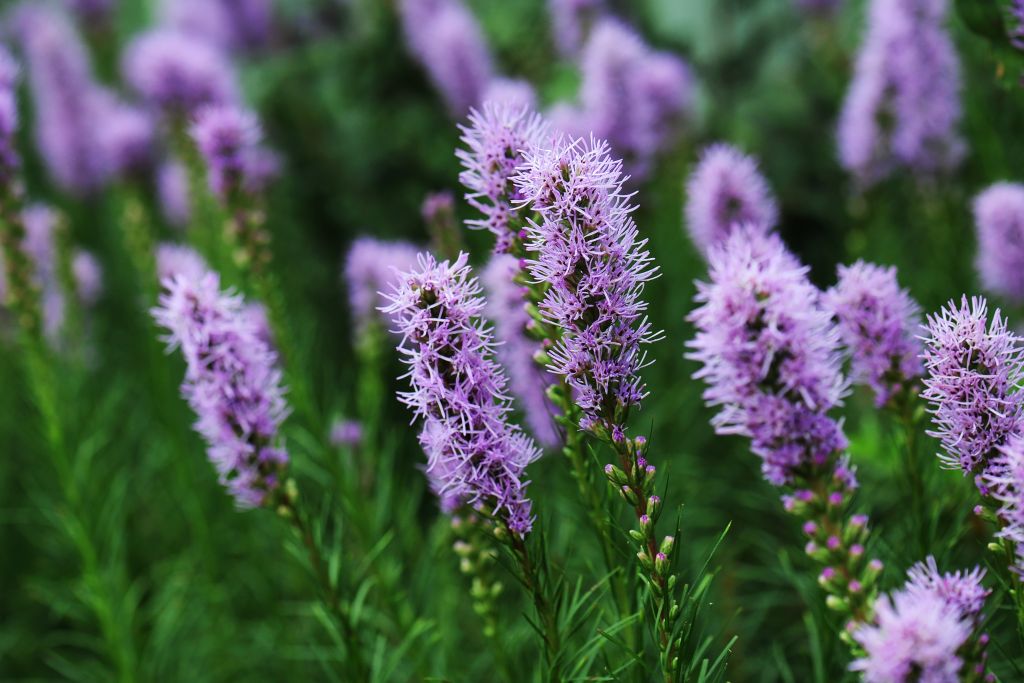 8. Peony
A Peony in full bloom is perhaps the most outrageously beautiful plant to have in your landscape. These hardy perennials may take a couple of years to establish, bloom and grow, but have been known to thrive for over a hundred years! While only blooming for a short time in the spring (around Memorial Day), their lush green foliage continues to make a statement all summer long. Peonies are not particularly fussy but they do not like to be disturbed, so be sure to pick a spot that you plan to keep them in for the long haul. They enjoy full sun and well-drained soil and should be deadheaded when blooms begin to fade. It is wise to plant them away from trees and shrubs as they don't care to compete for food and moisture. They make lovely hedges and borders. We love these flowers as a simple, natural and stunning bouquet—cut long stems when buds are fairly tight and they will last a week or more.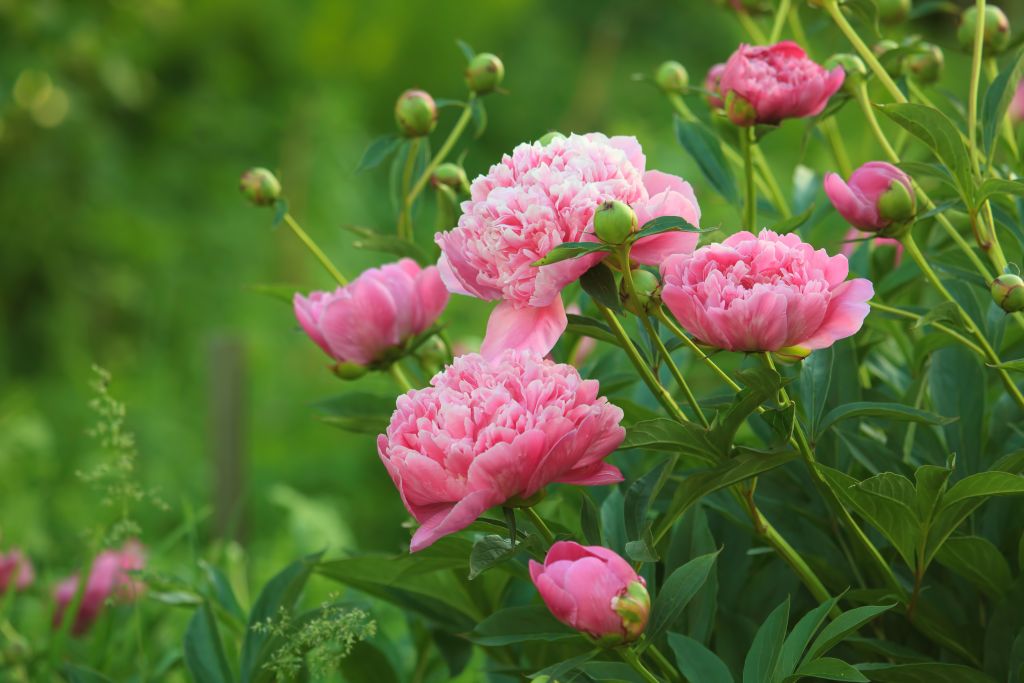 9. Sunflower
Sunflowers are sun worshippers that love the heat, so they really take off when it is at its peak. The most difficult part of growing these tall, hardy blooms is choosing the right spot in your garden. Their buds will actually follow the sun across the sky each day, but once the blossom opens, they face east, so consider this when planting. These annuals are not picky about soil, are drought tolerant and benefit from sufficient watering—one to two inches weekly for maximum growth. They can grow incredibly tall, so they need to be anchored deeply in the soil. If you would prefer more flowers and smaller blooms, space them closely, about four inches apart.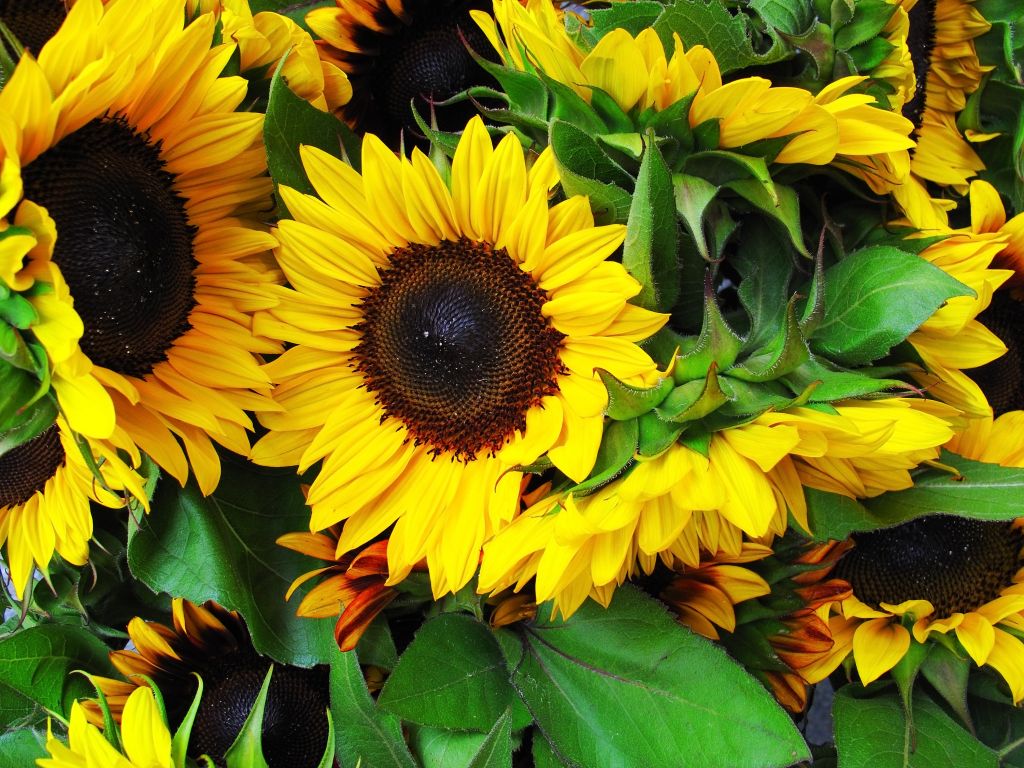 10. Verbena
If you're looking for long-lasting blooms on the hottest of summers days, Verbena is the one for you. Available in both annual and perennial varieties, this tough cookie wants eight to ten hours of full sun on the daily. They are not particular about its soil either—only preferring that it's well-drained. Verbena likes to be watered about an inch a week and a slow-release fertilizer for maximum blooming potential. To keep those blooms coming all summer long, trim the plants back by about one fourth and new blooms will appear in two to three weeks. Available in a variety of colors, Verbena is a spreading plant ideal for cascading over retaining walls, pots, baskets and window boxes.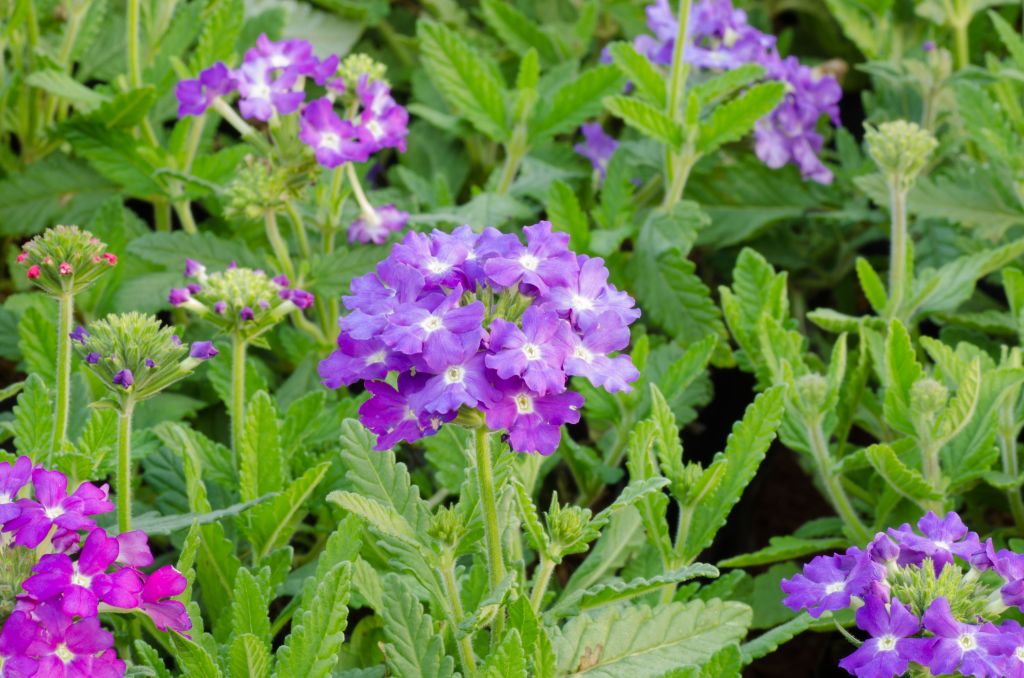 11. Viburnum
Available in a large number of varieties, both evergreen and deciduous, this flowering shrub is an excellent addition to your landscape! Often used as hedges or shrub borders, they can easily stand on their own as a focal point in your garden due to their interesting foliage, showy berries and fragrant flowers. While each species may have individual needs, most prefer full sun and can tolerate partial shade. They are not particular about their growing conditions, but generally prefer fertile, well-draining soil. Care is easy with this one—water during dry periods, add mulch to retain moisture and prune in early spring to maintain shape (be sure to remove dead or broken branches).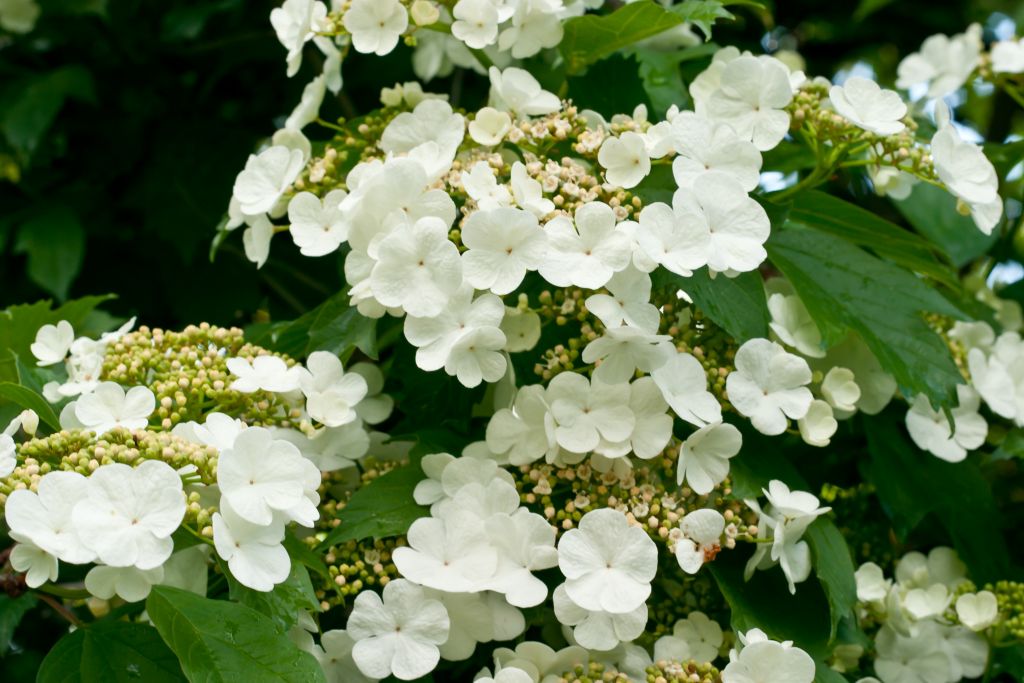 12. Zinnia
When these beauties were first introduced in Europe, they were introduced as the "poorhouse flower" because they were so common and easy to grow under any conditions. There is hardly a less-demanding variety available. Zinnias brighten up any garden with their brilliant blossoms that continue to bloom from midsummer up to the first frost. The more flowers you cut, the more they will grow. Zinnias also attract butterflies like no other. As an excellent candidate to grow from seed, at the end of the season simply clip off a dried flower head from each color that you want to save. Pull the flower apart and remove the seeds or put the whole thing in a plastic baggie and store in a cool, dry place for the winter.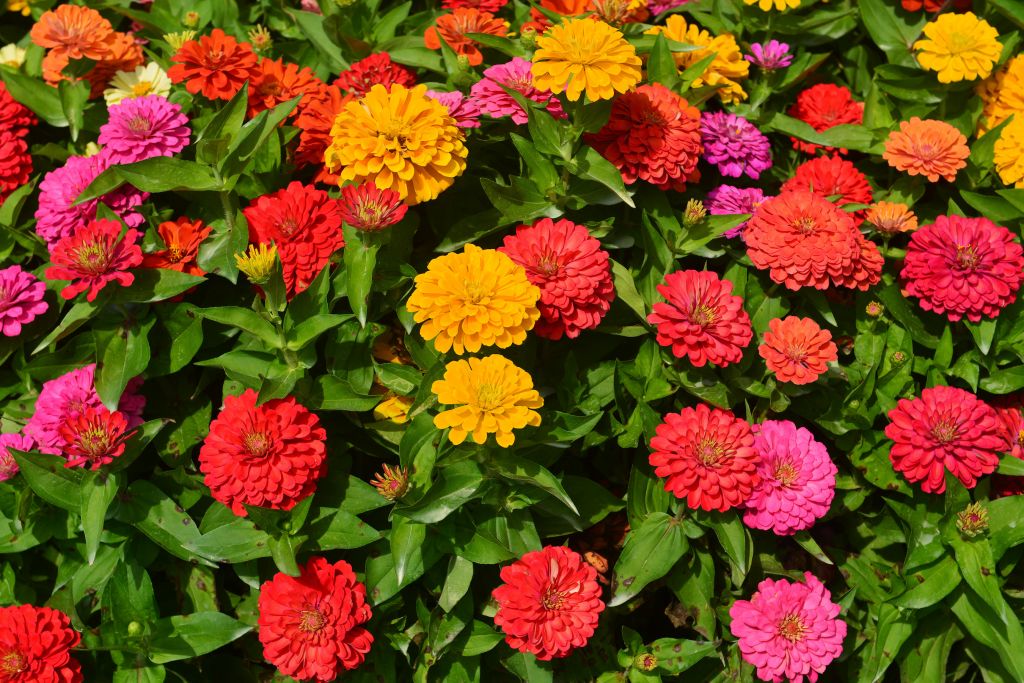 Try one, or try them all—these plants are guaranteed to provide you with amazing foliage and flowers throughout the most sizzling of summer days. And with the caveat of requiring little in the way of maintenance, you can get out there and enjoy all the best things summer has to offer. Of course, if you want a maintenance-free lawn and landscape, give us a call. We'll handle the heavy load for you.