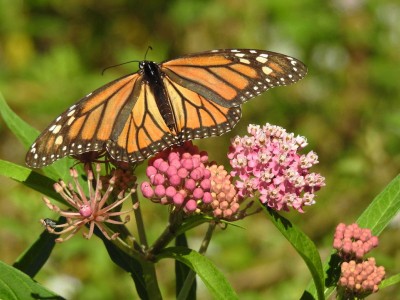 Summer in Michigan is a terrific time to dive into improving and updating your yard and garden. Creating a unique and fresh outdoor space not only helps with curb appeal but also with your happiness and love of your home.  The landscaping trends for 2016 come from homeowners' desire for convenience as well as an ever-increasing focus on the environment and sustainability.
Native plants
Native plants are used to the conditions and climate of your yard. They will thrive through the seasons without needing extraordinary maintenance.  Native plants attract butterflies, bees, and birds.
Blended, edible gardens
Mixing vegetables, fruits, and herbs with your flowers and plants will cut down on space and your grocery bill. Vertical and container gardens are becoming much more popular, as well. Why use dried basil when you can pick it fresh from your garden!
Waterscapes
It seems like waterscapes become more popular every year. Whether it be circulating waterfalls, rainwater collectors, Koi ponds, or manmade ecosystem ponds, the addition of water to your outdoor space changes everything. The sound of water calms the mind.
Make your outdoor space feel like home
More and more people want seamless indoor/outdoor living space. Extend your family room by adding a patio or deck just outside your family room doors. Add an outdoor fireplace, outdoor kitchen or pizza oven and invite your family and friends over for s'mores or a b-b-q.  The new weatherproof fabrics come in tons of beautiful colors and patterns. Choose a fabric that complements your indoor decor.
Landscape lighting
Every year newly designed landscape lights are available. LED lights use little energy. Place uplights on specimen trees for a beautiful effect.  Light up your steps for safety. Add lights to your patio so you can extend the enjoyment of your outdoor space into the night.
Naylor Landscape Management has over thirty years of experience and has proven to be one of Kalamazoo's leading landscaping companies.  We have provided countless local businesses and residents with year-round landscaping assistance. If you've been searching for a company that will rise to the challenge of maintaining your property, no matter the season, contact us today to schedule a visit!