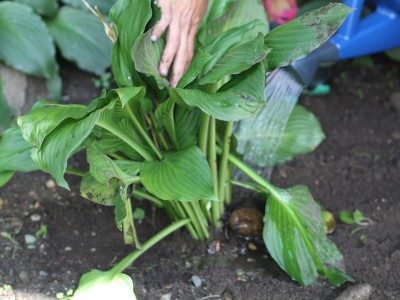 There may be less than a week left in the month of August, but it's just the start of a new landscaping season—planning and preparing for next year! Whether you're getting your lawn ready for strong growth this fall, trimming trees or pruning shrubs, it's the perfect time to be getting dirt under your fingernails. If you have an established landscape, you're probably familiar with splitting plants to enhance growth techniques.
Not all perennials need to be split. Professionals recommend dividing perennials when you need to:
Control the size of the plant
Increase the number of plants
Rejuvenate a dull or overcrowded plant
We asked a member of our blog team—a first-time homeowner—to try her hand at splitting perennials in her yard. After realizing she had no idea what she was doing, a neighbor came to the rescue! They documented the process and outlined it for you below.
Step One: Determine if your perennials need to be split.
Step Two: Gather supplies – a spade, round-point shovel or gardener's forks and full watering can.
Step Three: Decide where you'd like to plant the second half of the plant (or who you'd like to give it to).
Step Four: Moisten the soil (it's best to do this a few days in advance and keep it wet until you're ready to split).
Step Five: If needed, prune back the stems and foliage so you can see what you're doing.
Step Six: Gently dig out the plant and shake off excess soil to get a good look at the entire ball.
Step Seven: Proceed to split depending on the plant's root system. Plan to divide the plants in to at least two—and up to four sections. You can toss, mulch or compost the weak or torn parts of the plant.
Root Type: Spreading
Divide by hand
Root Type: Intertwined
Divide with hand saw or gardener's forks
Root Type: Clumped
Divide with sharp knife or spade
Step Eight: Re-plant the removed section into it's new home—making sure the soil has already been moistened.
Step Nine: Return to the original plant, replace the dirt that was removed. Water the plant and you're done!
After splitting, be sure to water both the new and old plants frequently and keep them out of the sun to avoid injury. Like many young plants, moisture and cool temperatures will ensure recovery and re-growth.
Keep in mind that although it's general knowledge that perennials should be divided at the appropriate time, there are a few that are pickier:
Don't Split
Monkshood
False indigo
Columbine
Anemone
Bugbane
Gas plant
Butterfly weed
Baby's breath
Only if Overgrown
Hostas
Peonies (although they will likely not bloom the first year after division)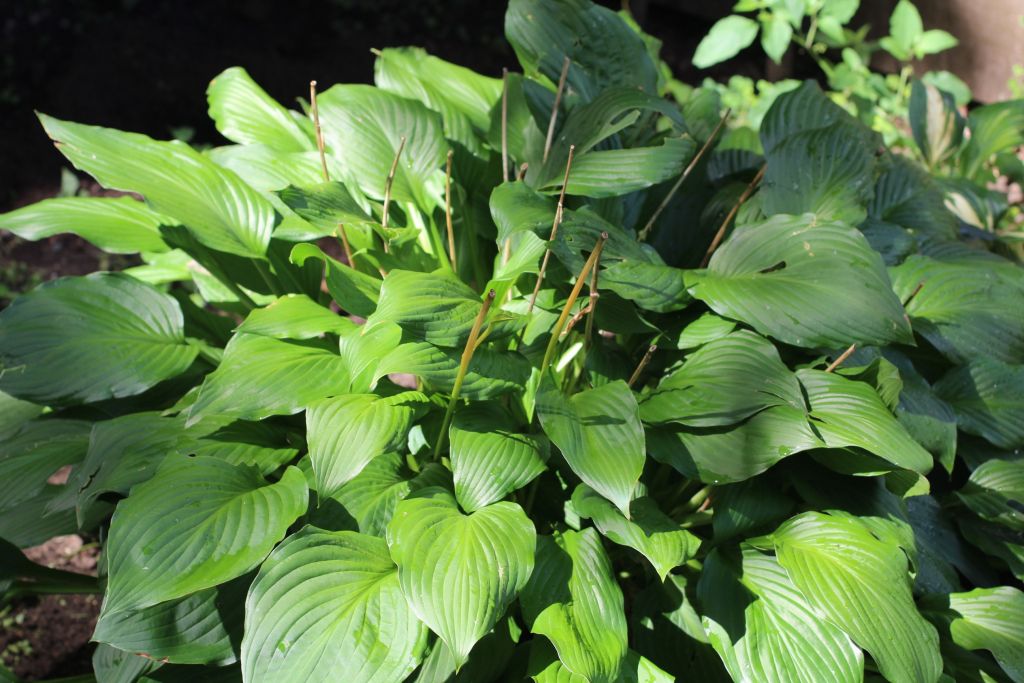 This hosta is overgrown and needs to be split.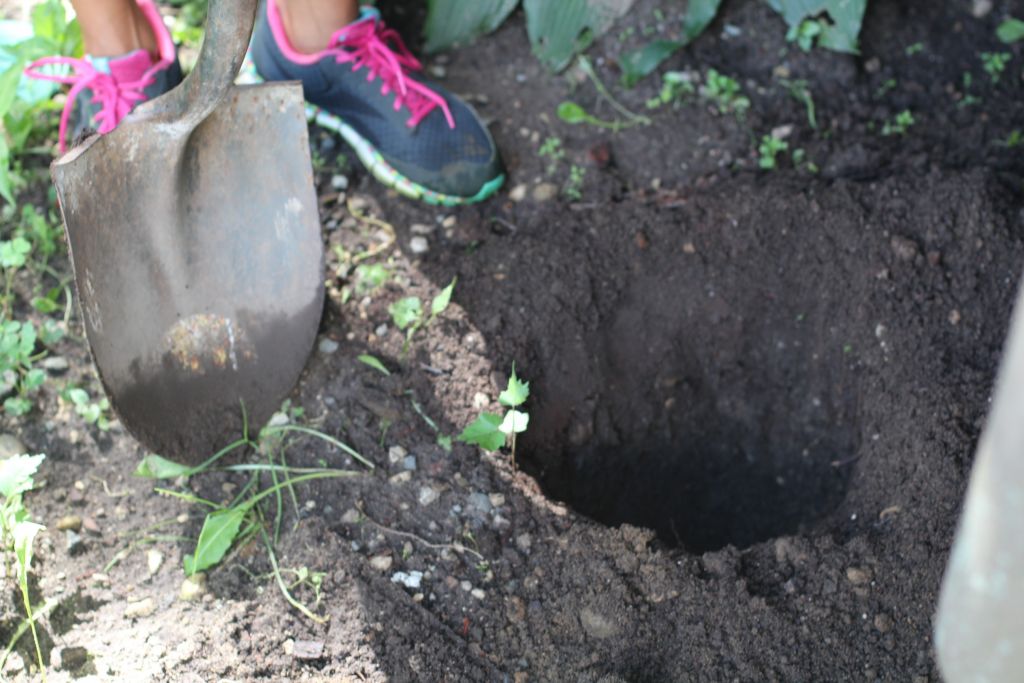 We dug a hole deep enough to accept the new bulb and roots.
Since we'd just gotten a bit of rain, the soil was already moist.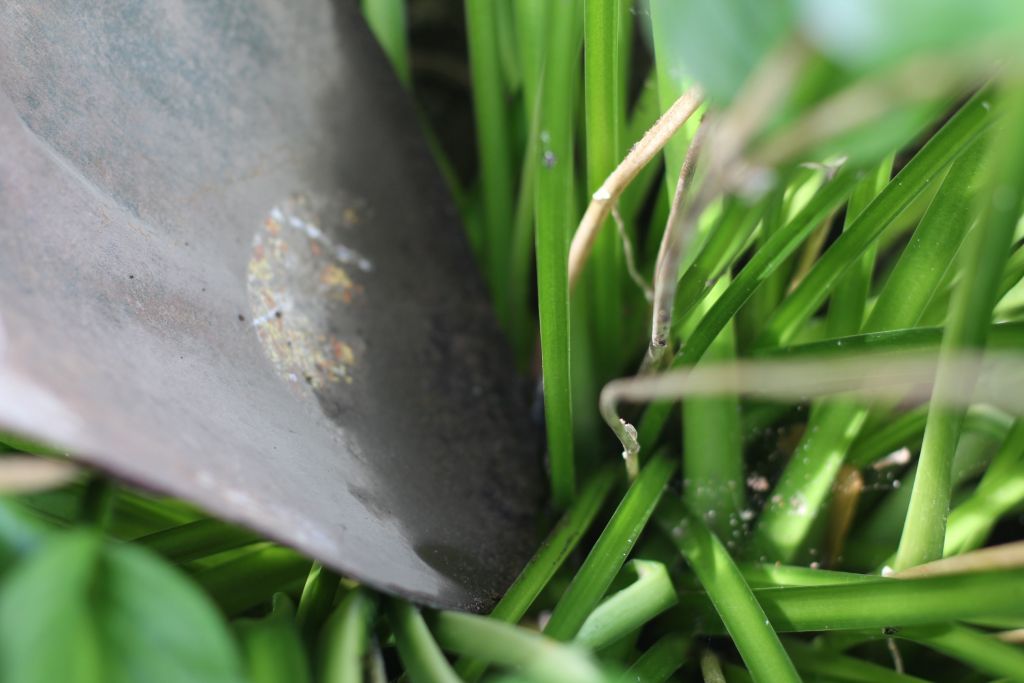 We chose to split the hosta in thirds.
Here we are figuring out where to make the first division.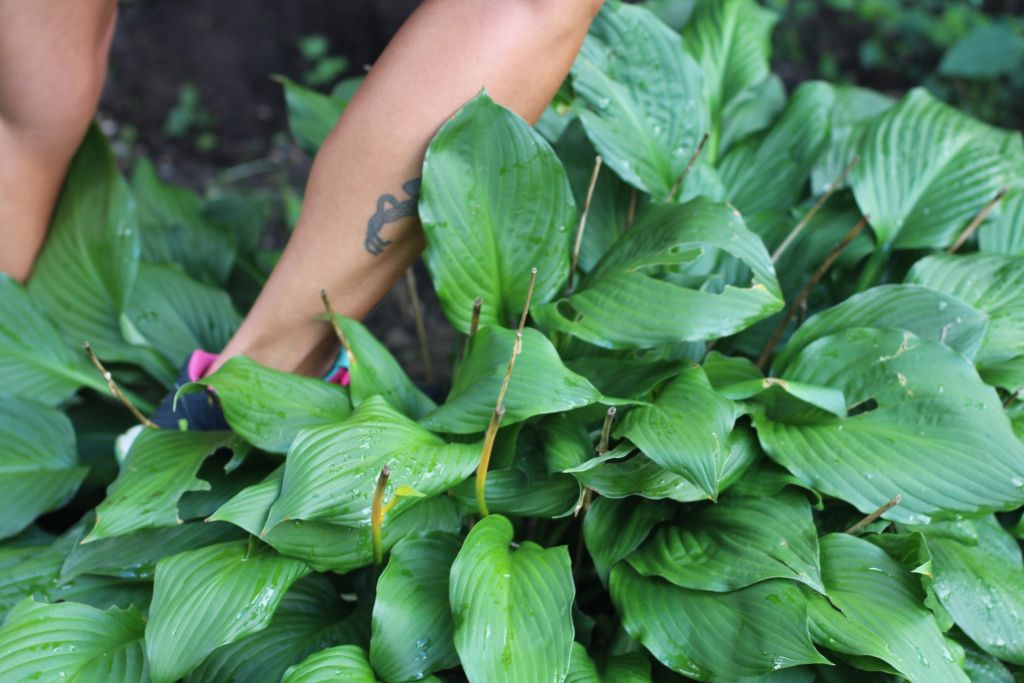 Given its size, we needed some muscle to get going.
Stepping on the spade did the trick.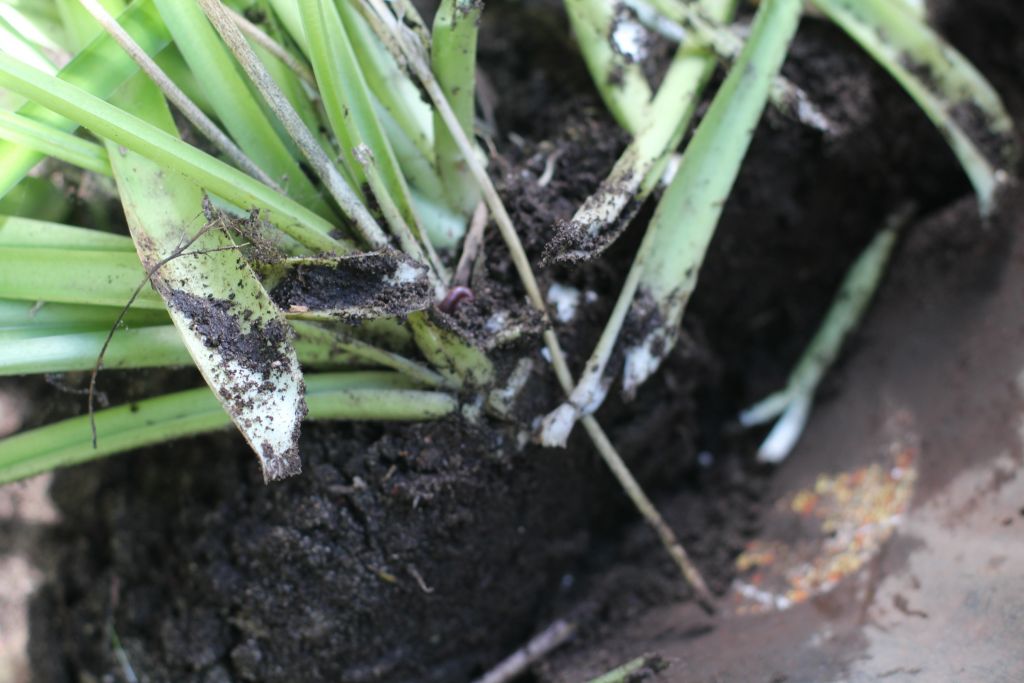 Here's the part that we removed. It's the first section we'll be re-planting.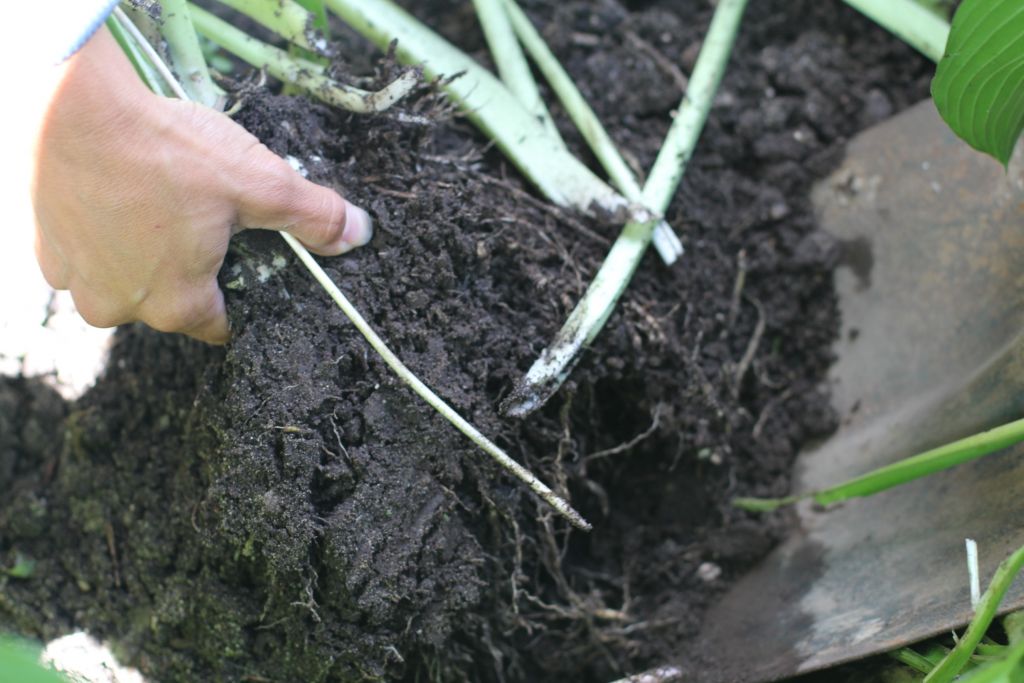 Taking the plant by the roots, we gathered it up and headed about three feet away to re-plant.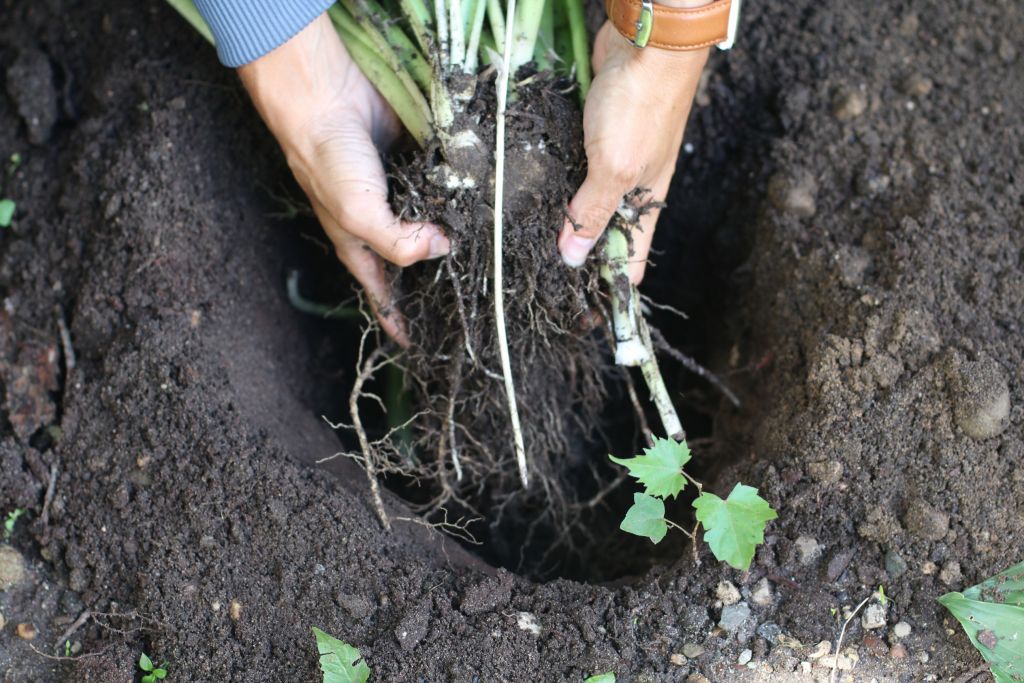 After placing it in the ground, we covered it with dirt, packed it in.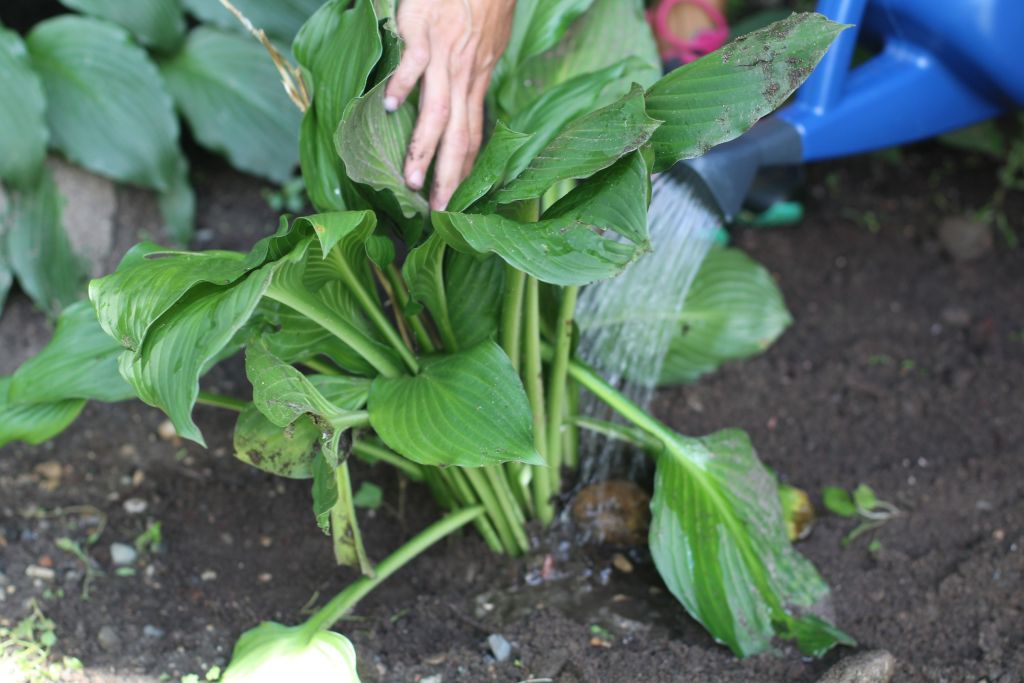 With one final water, this new section was ready to do the rest of the work on its own.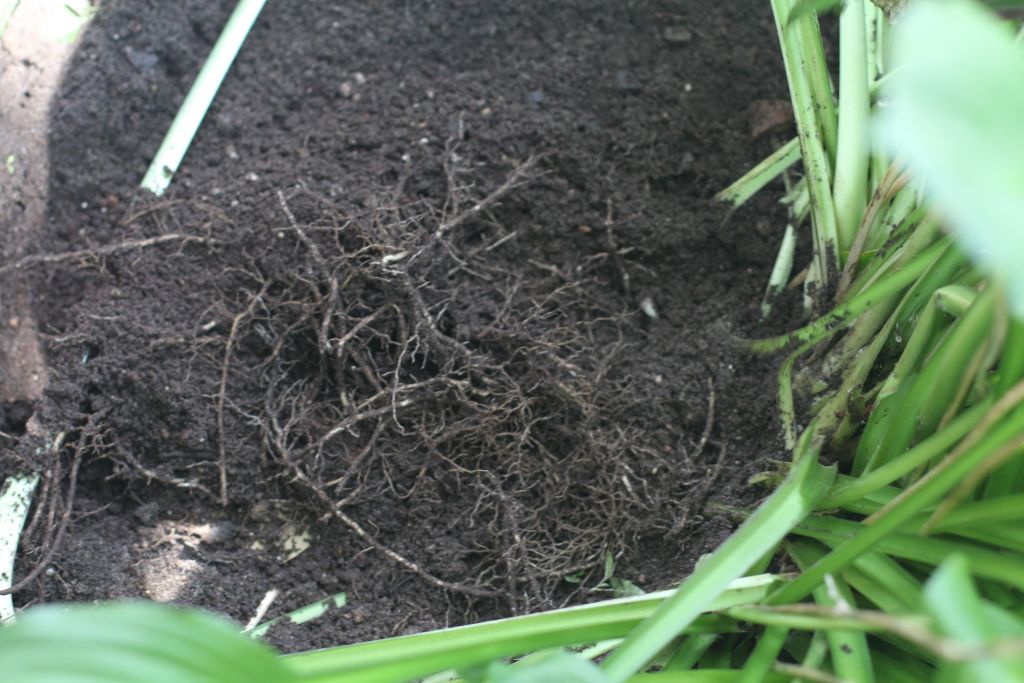 We replaced the loose roots and dirt and re-planted the original hosta.
Following a good watering, we were done!