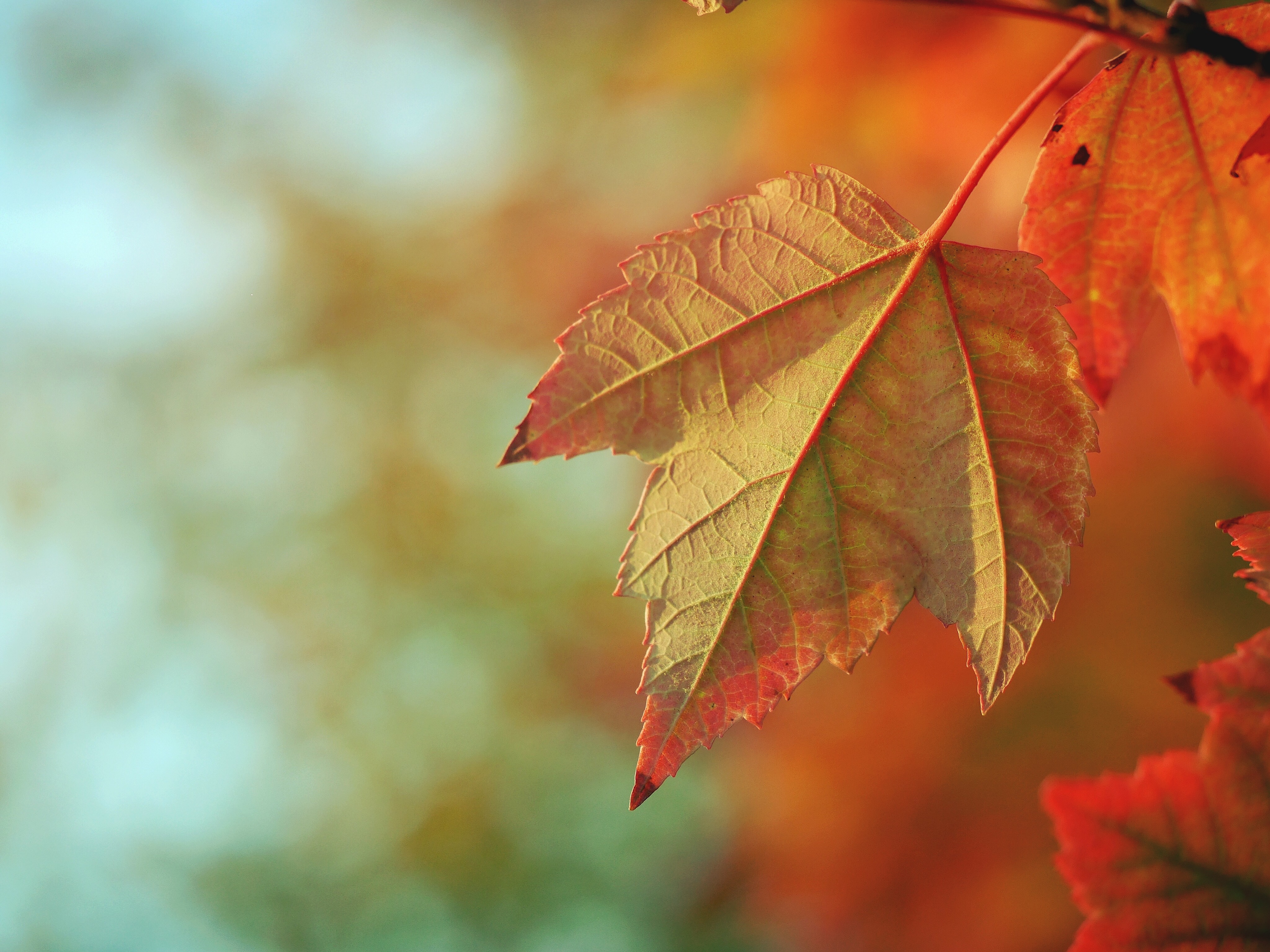 Fall is synonymous with crisp air, football games, pumpkin spice everything and the incredible beauty of the transition of seasons. We all love the changing colors of the leaves…on trees, that is. Once they form a thick blanket on our lawn we are challenged to figure out the best way to deal with them. We're sharing some tips to make your yard leaf-free in no time!
1. Practice Patience
Clear high-traffic areas of leaves on an ongoing basis, such as your driveway and sidewalks, but try to leave your whole yard until all of the leaves have fallen. It may seem difficult to do, but waiting for the branches to be bare will save you hours of work. Be patient and get the yard work done when it's necessary, instead of doing it every week.
2. Weather Counts
Start your raking project on a dry day. Wet leaves are heavier and messier than dry ones. Rake with the wind and downhill when possible, letting Mother Nature lend you a hand.
3. The Right Tool is Key
Use a quality rake to make raking more efficient. As with anything, there are a lot of choices around. Metal tines tend to last longer, but plastic is lighter weight. Choosing a rake with an ergonomic handle can reduce strain on your back. Using a rake with a long handle and a wide spread of tines maximizes efficiency by enabling you to rake up as many leaves as possible with every sweep. There are also "no-clog" rakes that have tines that don't skewer the leaves, saving you time so you don't have to stop and unclog the rake.
4. Gloves are Important
Heed our warning and wear gloves to prevent blisters! Any type that protects your skin from rubbing on the rake handle will work. They should fit snugly, but not too tight.
5. Work Smarter, Not Harder
Work on small sections at a time. Rake leaves onto a tarp or large sheet. Stomp on the leaves every so often to compact and prevent them from blowing away. When you are ready to transport the pile, bring the corners of the tarp together and drag the leaves to where you need it, whether that's the compost bin or the curb. This technique is quicker (and safer!) than constantly bending over to pick up piles of leaves to put in a wheelbarrow or garbage bags.
6. Take Care of Yourself
Dress appropriately, wearing closed toes shoes and layers that can be removed if you get too warm. Raking can be quite a workout. Warm up your body by doing a few stretches before you get started. Watch your posture, standing upright…and switch hand positions on the rake often. Always bend at the knees when stooping over to pick up leaves. Take frequent breaks and stay hydrated. Try not to do too much at once. Divide your lawn into sections and conquer it over a few days.  
Hopefully these tips will help you get started with your fall leaf removal. By following them, the task should be safer and more enjoyable. Not enough time to tackle this task? Contact us to get it taken care of. Happy Fall Y'All!