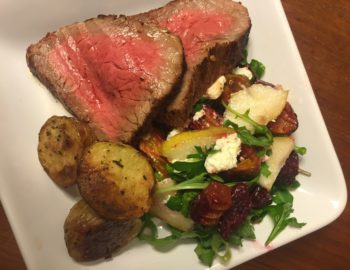 You probably don't know that our founder, Barney Naylor has quite a knack for grilling. Rumor has it that many of the best kept recipe secrets in the world can be found on his BBQ. Our monthly feature on the #NaylorBlog isn't just for the grill-savvy chef but also for those who are just starting out!
Marinated and Grilled Tri -Tip
5 – 6 lbs. Tri-Tip. If you can't find Tri-tip, use roast cut sirloin steak.
Cut meat into large 3" to 4" chunks and put in large re-sealable freezer bag and set aside.
Marinade
1 tsp. white pepper
1 T coarse fresh ground black pepper
1 T crushed green peppercorns
1 T crushed Szechuan peppercorns
2 tsp. smoked paprika
1 T kosher salt
1 T ground coriander
1 T oregano
1 T dried rosemary
2 tsp. granulated garlic
3 T brown sugar
1 medium onion chopped or 2 tsp. onion powder
1/4 C cider vinegar
Juice of ½ of a lemon
1/2 C water
1/3 C canola oil
Mix above ingredients in a bowl.
Pour mixture into bag that contains meat.
Make sure meat is completely covered with marinade.
Remove air from bag and seal.
Put bag in refrigerator and let sit overnight or up to 48 hours.
Grill
Bring bag out of refrigerator one hour before grilling.
Remove meat from bag.
Heat grill to medium-high heat.
Throw tri-tip on the grill.
Turn tri-tip to different side every 5 to 6 minutes (Tri-tip has 4 to 5 sides)
Grill for 20-25 minutes for medium rare.
Take meat off grill when done.
Let rest for 5 to 10 minutes.
Cut into ½" thick slices and serve.
Served with roasted beet salad and rosemary roasted potatoes.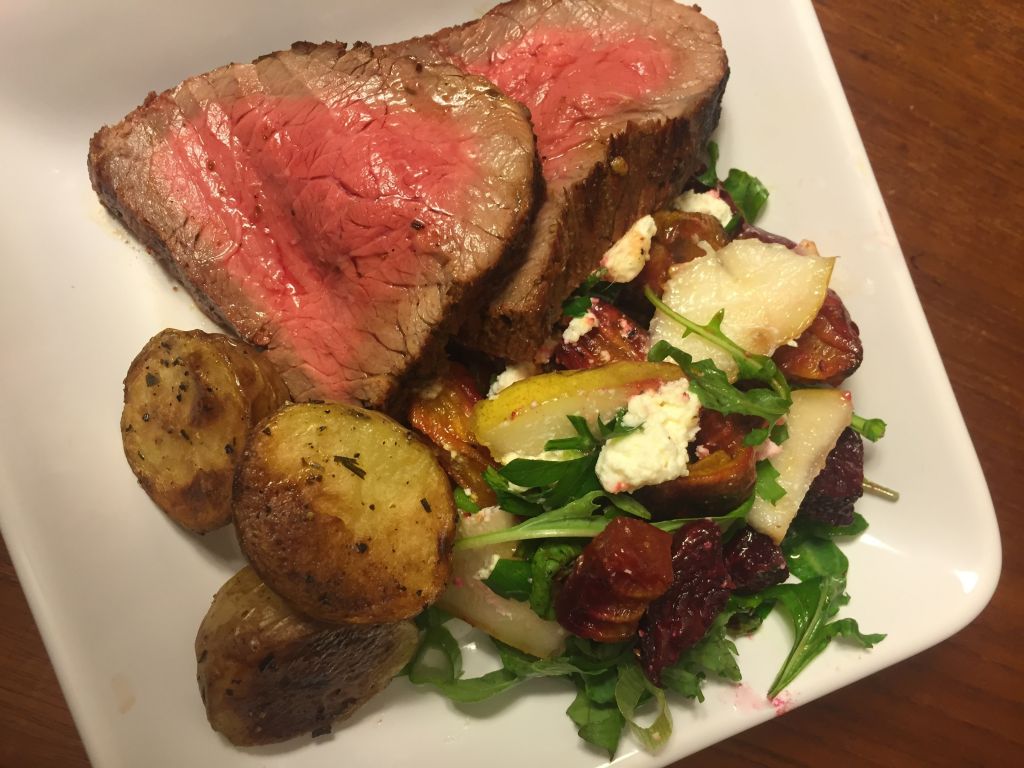 ---
About Barney
Barney Naylor is the Founder and President of Naylor Landscape Management, Inc. He started the business in 1982 while attending Western Michigan University. After earning a Bachelor's Degree in biology, he decided to make the green industry a permanent career.
Barney is a Michigan Licensed Pesticide Applicator and Certified Trainer and a Certified Green Industry Professional (CGIP). Barney is actively involved with the Homebuilders Association of Greater Kalamazoo, Kalamazoo Valley Chapter of Trout Unlimited and Southwest Michigan Landscape Association (SWMLA) & National Association of Landscape Professionals (NALP).
He is an avid fly-fisherman and enjoys gardening, hiking, camping, biking, cooking and traveling. Barney lives in Kalamazoo with his wife, Judy.