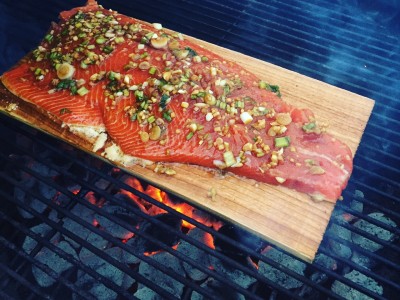 You probably don't know that our founder, Barney Naylor has quite a knack for grilling. Rumor has it that many of the best kept recipe secrets in the world can be found on his BBQ. Our brand-new monthly feature on the #NaylorBlog isn't just for the grill-savvy chef but also for those who are just starting out!
Take a look at Barney's twist on the classic Cedar Planked Salmon. Once you try it, let us know what you thought…and stay tuned for next month's #WhatsOnBarneysBarbie.
Rice
1 C. brown rice
2 C. hot water
1 I. olive oil
Juice of ½ lemon
In a sauce pan, add olive oil and uncooked brown rice. Stir on medium head until browned (5 to 10 minutes). Add water and lemon juice. Bring to a boil, lower to simmer, cover and cook until done (about 40 minutes).
Cedar Planked Salmon
Untreated cedar planks (enough to sit as a barrier between grill grate and fish)
2 2-lb. sockeye salmon fillets, skin removed
Marinade
1/3 C. vegetable oil
1½ T. sushi seasoning
1 t. sesame oil
1/3 C. soy sauce
¼ C. chopped green onions
1 T. grated fresh ginger root
1 t. minced garlic
Soak the cedar planks for at least 1 hour in warm water, or longer if time permits.
In a shallow dish, stir together the marinade ingredients. Coat both sides of salmon in marinade and let sit for 15 – 60 minutes.
Preheat your outdoor grill to medium heat (use charcoal for the best taste). Place the planks on the grate to prepare. The boards are ready when they start to smoke and crackle.
Place the salmon fillets on the planks and throw away the marinade. Cover and grill for about 20 minutes—or until you can flake the fish with a fork. Remember that it will continue to cook after you remove it from the grill.
Place the fish over a pile of rice, serve with a salad with greens that are fresh from your garden.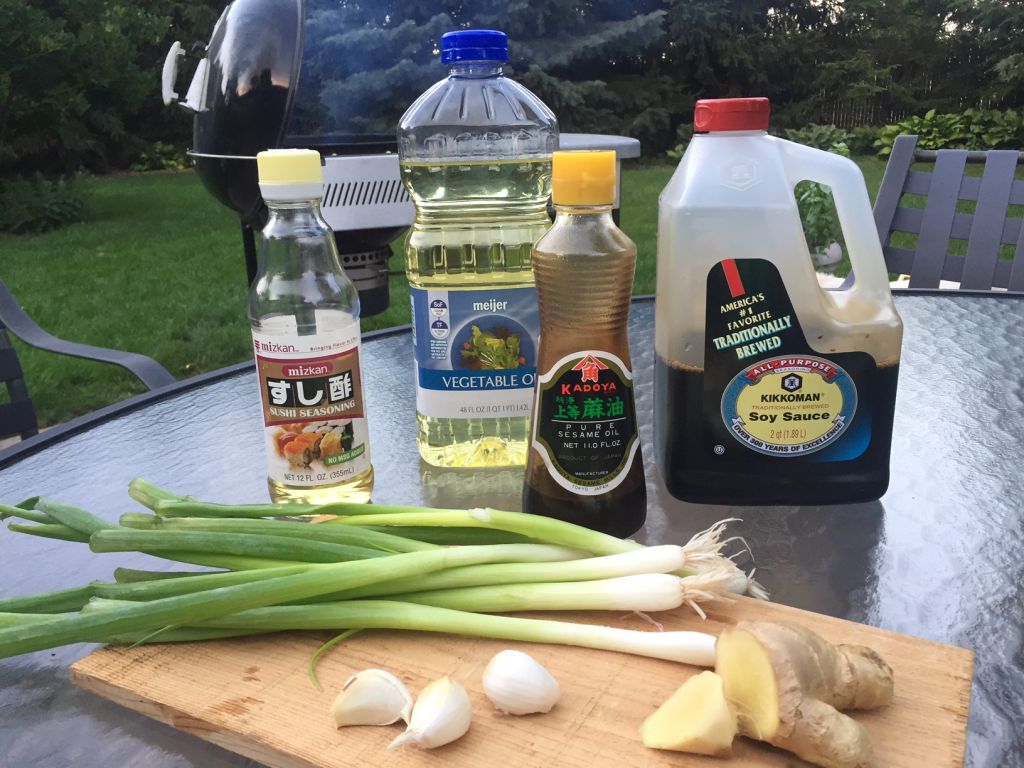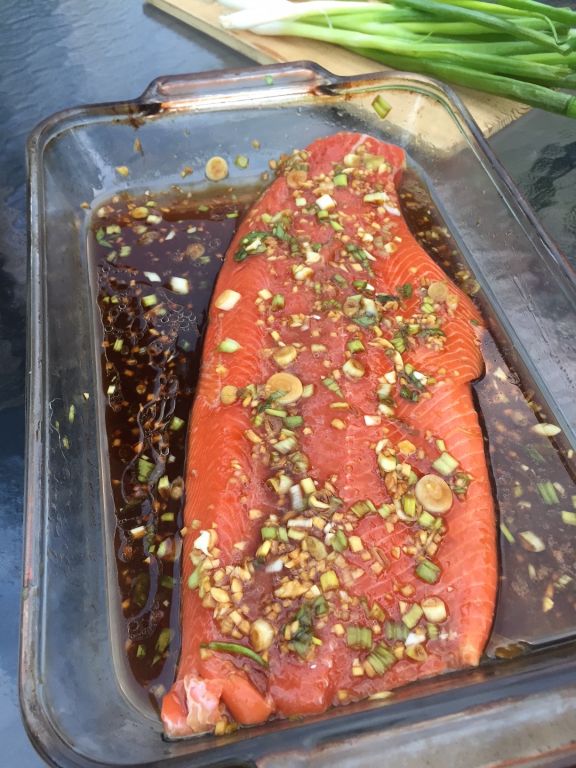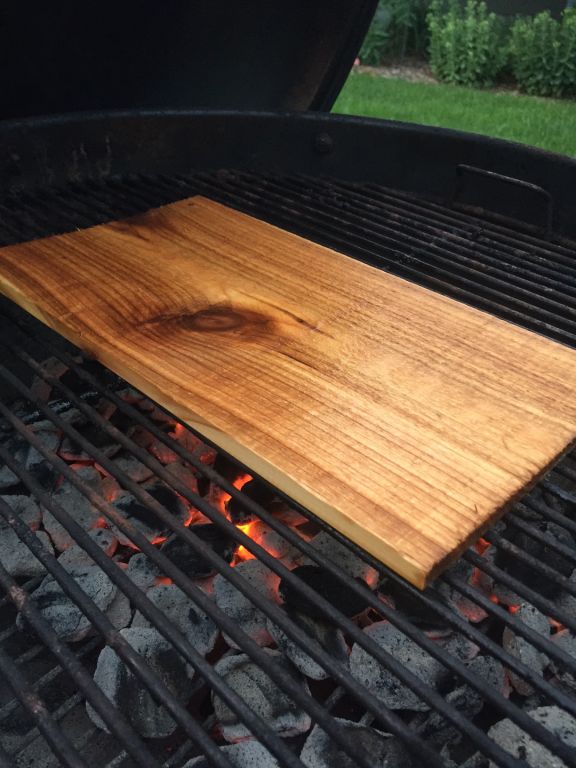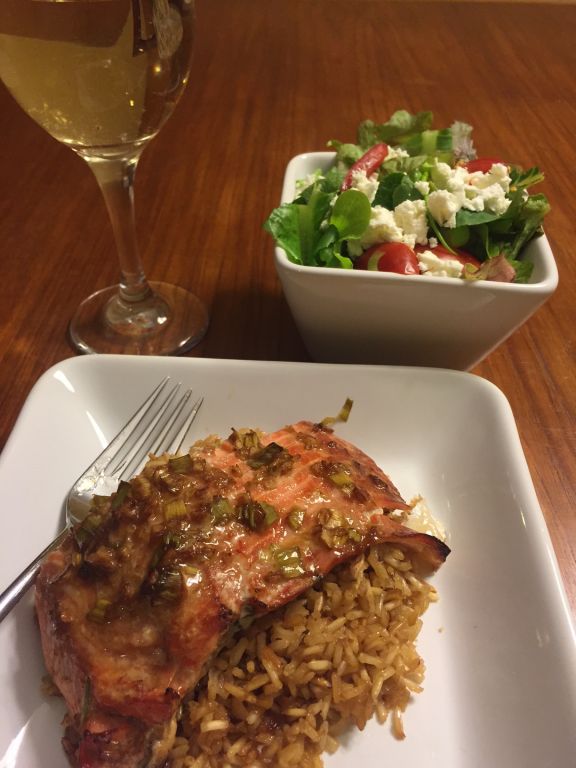 ---
About Barney
Barney Naylor is the Founder and President of Naylor Landscape Management, Inc. He started the business in 1982 while attending Western Michigan University. After earning a Bachelors Degree in biology, he decided to make the green industry a permanent career.
Barney is a Michigan Licensed Pesticide Applicator and Certified Trainer and a Certified Green Industry Professional (CGIP). Barney is actively involved with the Homebuilders Association of Greater Kalamazoo, Kalamazoo Valley Chapter of Trout Unlimited and Southwest Michigan Landscape Association (SWMLA) & National Association of Landscape Professionals (NALP).
He is an avid fly-fisherman and enjoys gardening, hiking, camping, biking, cooking and traveling. Barney lives in Kalamazoo with his wife, Judy.