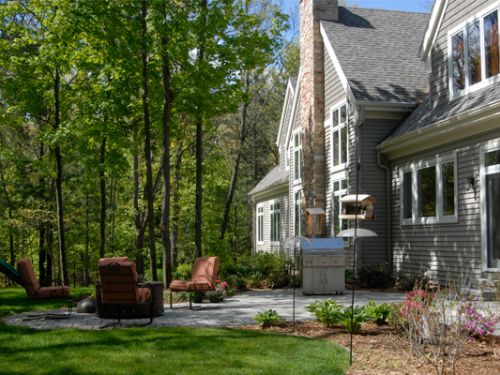 The client built a new home in the woods. They wanted a formal front walk that matched the stone veneer on the front of their home and an entertainment area in their back yard.
Chilton flagstone pavers were chosen for the front walk and tightly fitted for color and formality.
A paver patio with seating, grilling and hot tub area was installed in the back yard where the client can relax and entertain friends and family.
Perennial gardens were used to soften the stone walls and walk. The perennials planted do well in partially shaded or shaded areas.
The gardens are slightly more formal near the home and become more informal and natural near the woods.
Despite the large lot size, the lawn area was kept to a minimum for easy maintenance.